Guide to Diamonds
At Everly Jewellers, for years we cherish the traditions of love and everlasting beauty that a diamond symbolises. Let the individual care and attention of our Diamond specialist help you select the perfect diamond to celebrate your love from 'Will you' to 'I do'.
TRUST THE EXPERTS
Selecting Your Diamond
Buying a diamond can be an overwhelming experience, and at Everly Jewellers, we want to make it an enjoyable and educated one.
Being armed with the right information, you'll have the confidence to make the decision on the right diamond for you.
We invite you to come in for an obligation – free diamond appointment with one of our expert jewellers, who can show you a range of diamonds to illustrate different characteristics and answer any questions you may have.

Learn about the 4Cs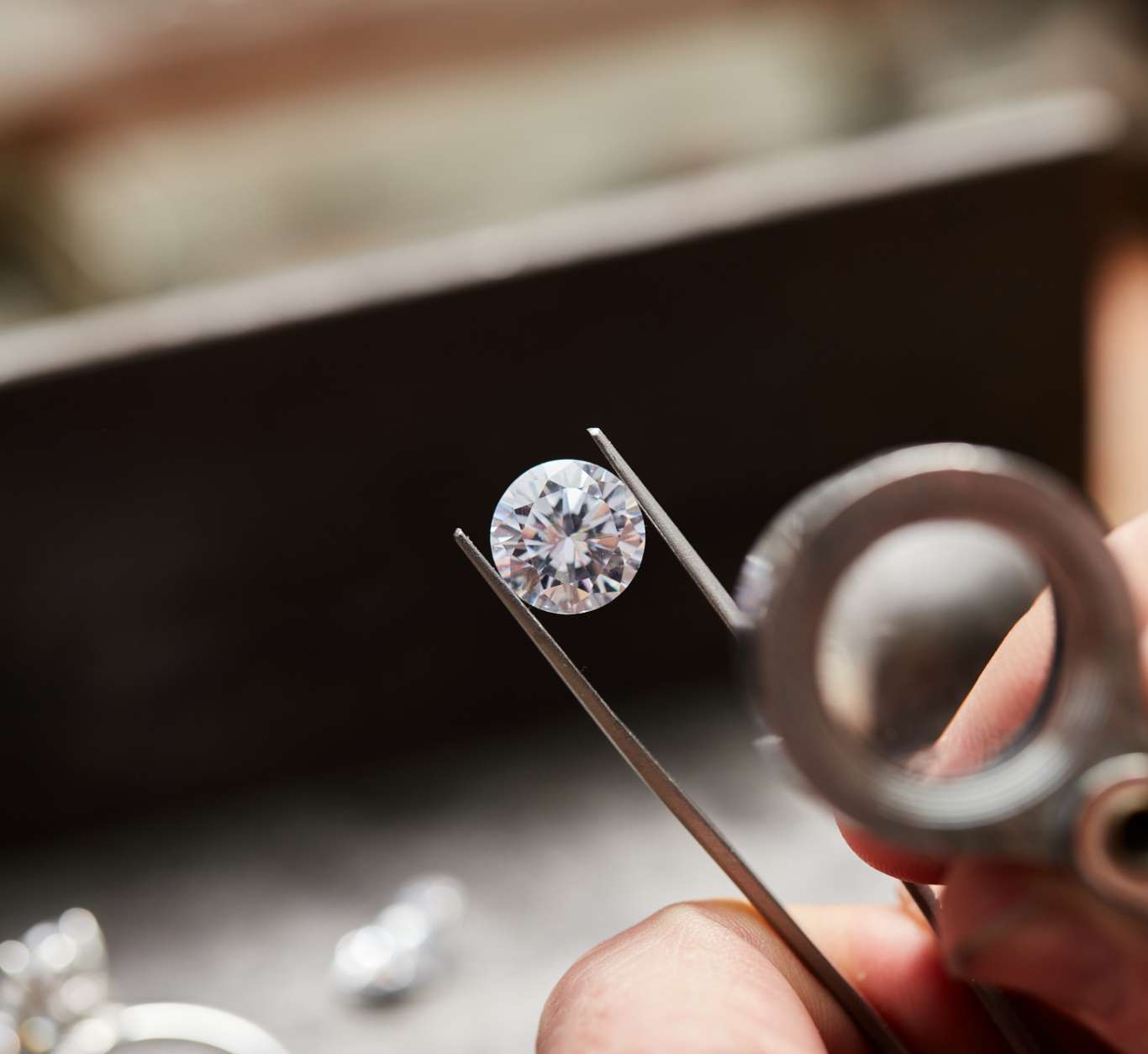 JUST FOR YOU
Hand Selected
At Everly Jewellers, we are meticulous about the quality of our diamonds and gemstones, that each and every diamond in our collection is hand selected to the highest quality and standard. As every stone is unique, our goal is to assist you in selecting the most spectacular stone that maximises the value of your budget. We seek to understand what is most important to you and your partner, so we can provide genuine advice that is personalised and helpful.
Book Your Appointment >
ORIGINS OF OUR DIAMONDS
Ethically Sourced
At Everly Jewellers, along with the global diamond industry, have a zero-tolerance policy toward conflict diamonds. Each diamond and gemstone that enters our workshops is ethically sourced and selected with the most discerning eye to ensure superior quality.
Through measures such as the Kimberley Process (which tracks diamonds from mine to market) the industry is in partnership with the United Nations, governments, and non-governmental organisations which police diamond exports to prevent the trade of illegal diamonds.

YOUR PROPOSAL
Communication & Confidence
A one on one discreet consultation about quality, cost and appearance is a critical step to a wonderful ring, a wonderful proposal and a wonderful life! When it comes to precious diamonds, our long standing experience, trusted reputation and global purchasing power enables us to offer the luxury of a lifetime at incredible prices.
Book Your Appointment >